California Square Dance Clubs
An App for iPhone and iPad
Get It
This project is hosted on GitHub.
About the app
The assignment was to create an app that uses the CoreLocation library. This app has a list of all the square dance clubs in California and Nevada, which it displays in an alphabetical list or on a map. These are the key features:
Search for clubs by promixity to your current location.
Search for clubs by proximity to a location you enter by hand.
Search by night of the week when the club dances.
Search by the club dance level.
See dance clubs as pins on a map.
See club details like address, contact name, phone number, and email address.
Shows a link to a web page if the club has one.
Works on both iPhone and iPad. The interface on iPhone is a bit crowded.
Works on iOS 5, 6, and 7.
Screen Shots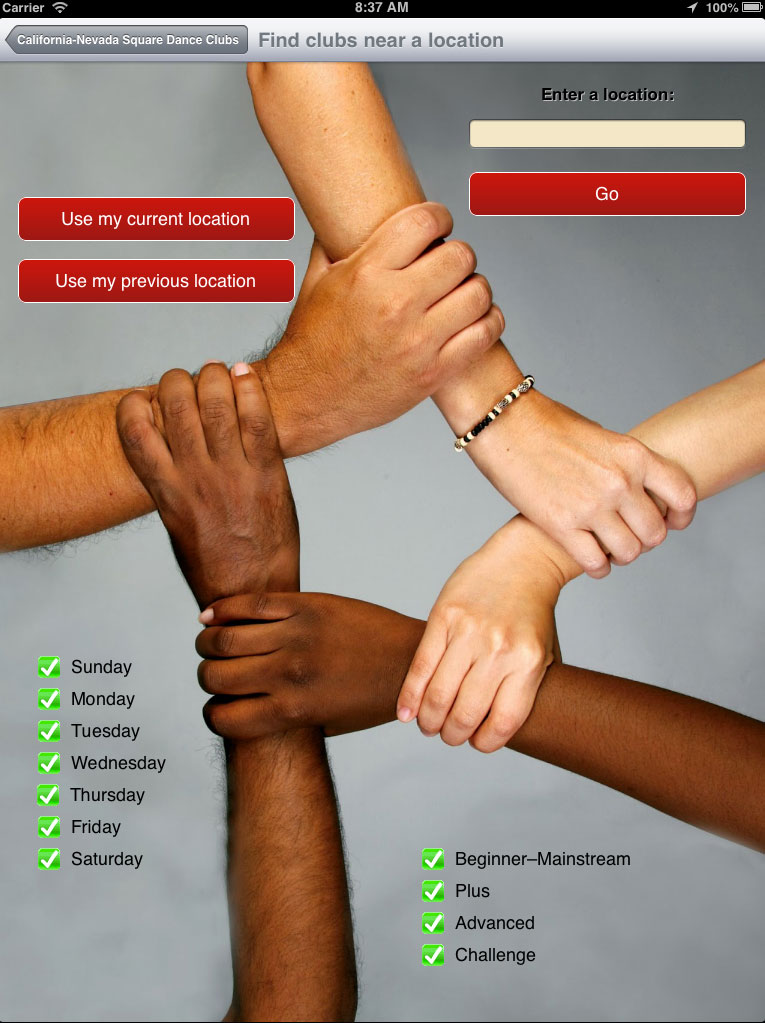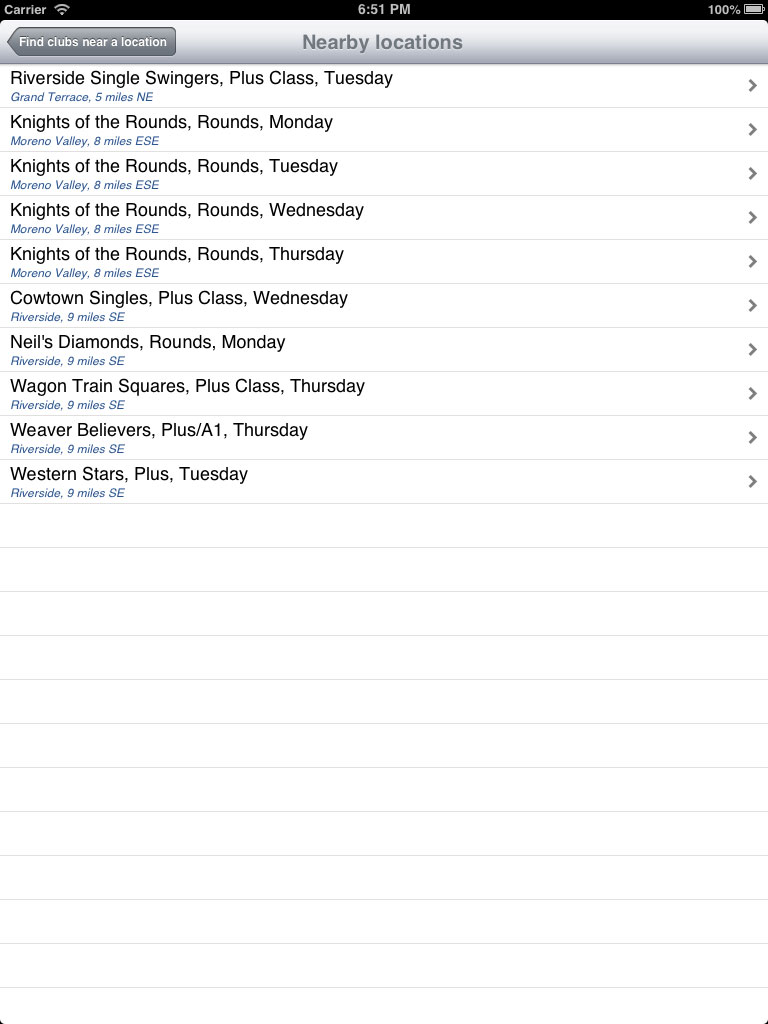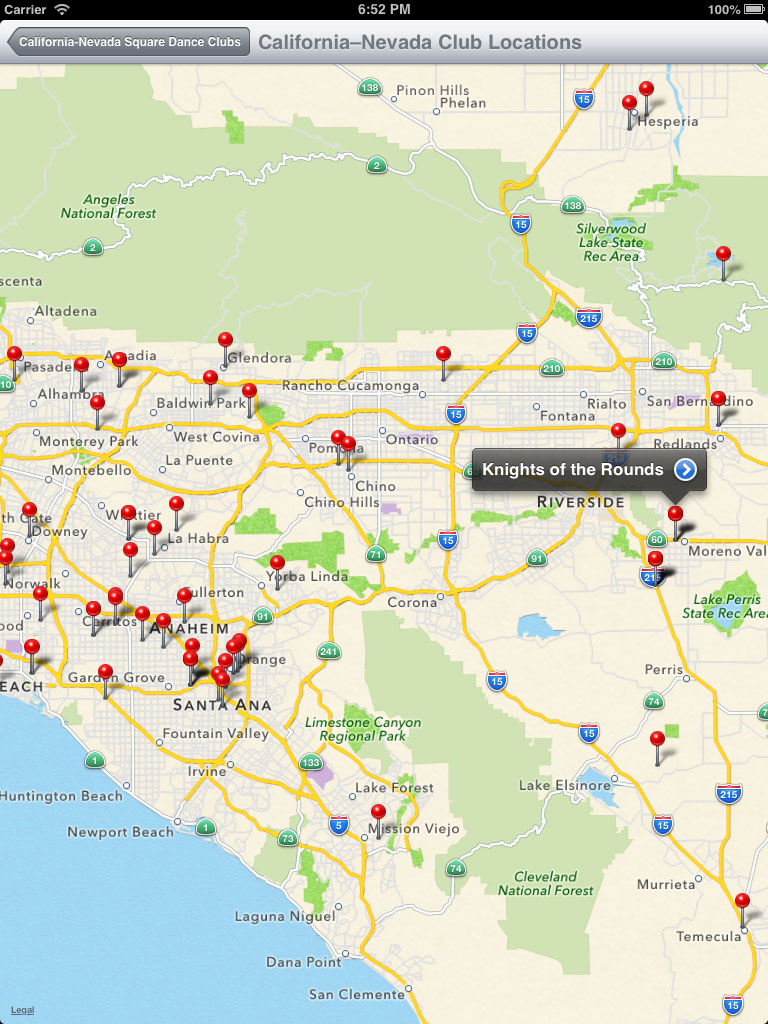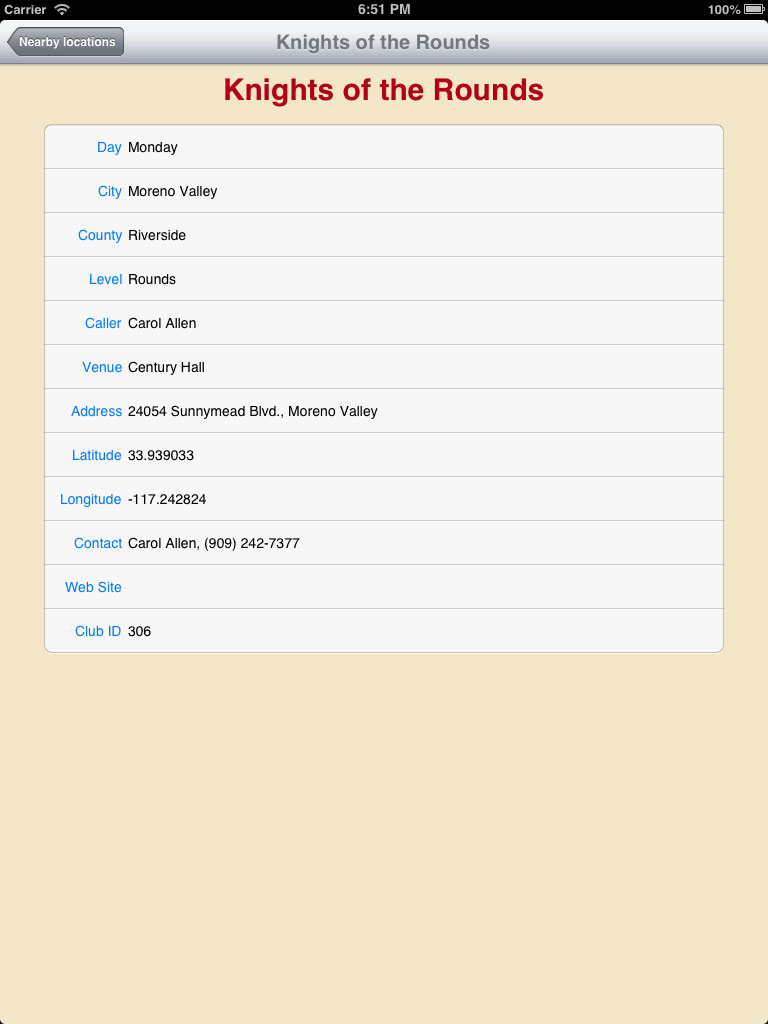 Copyright © 2014 Mark Brautigam
Close
caption