Map Art Map
An App for iPad
Get It
This project is hosted on GitHub.
About the app
The assignment was to create an app that uses the CoreLocation and CoreData libraries. This app shows 200 maps from my collection of Chevron and Shell road maps. Each map has a watercolor scene of a tourist attraction. These are the key features:
Search for attractions by promixity to your current location.
Search for attractions by proximity to a location you enter by hand.
View an alphabetical list of map titles (e.g. Arizona or St. Louis).
See the attractions as pins on a map.
See map details like oil company, publisher, and date.
See high-resolution images of the watercolor covers.
Mark attractions as places you've been or places you'd like to visit. Remembers your choices.
Works on iPad only. The iPhone screen is too small to view the map artwork.
Works on iOS 5, 6, and 7.
Screen Shots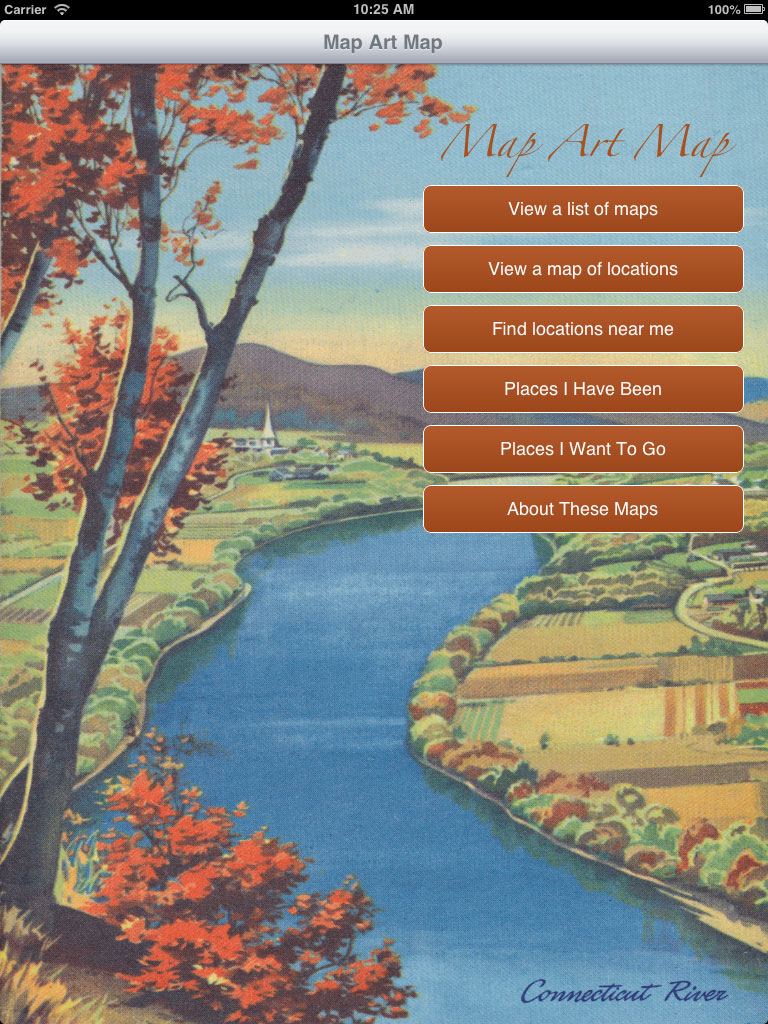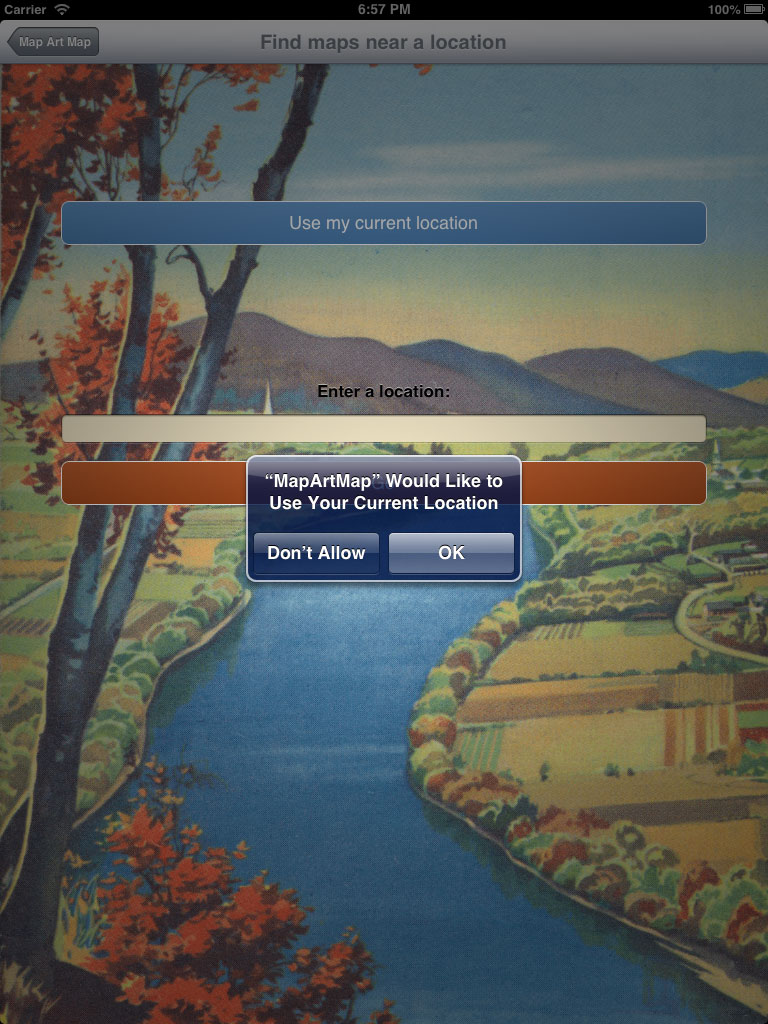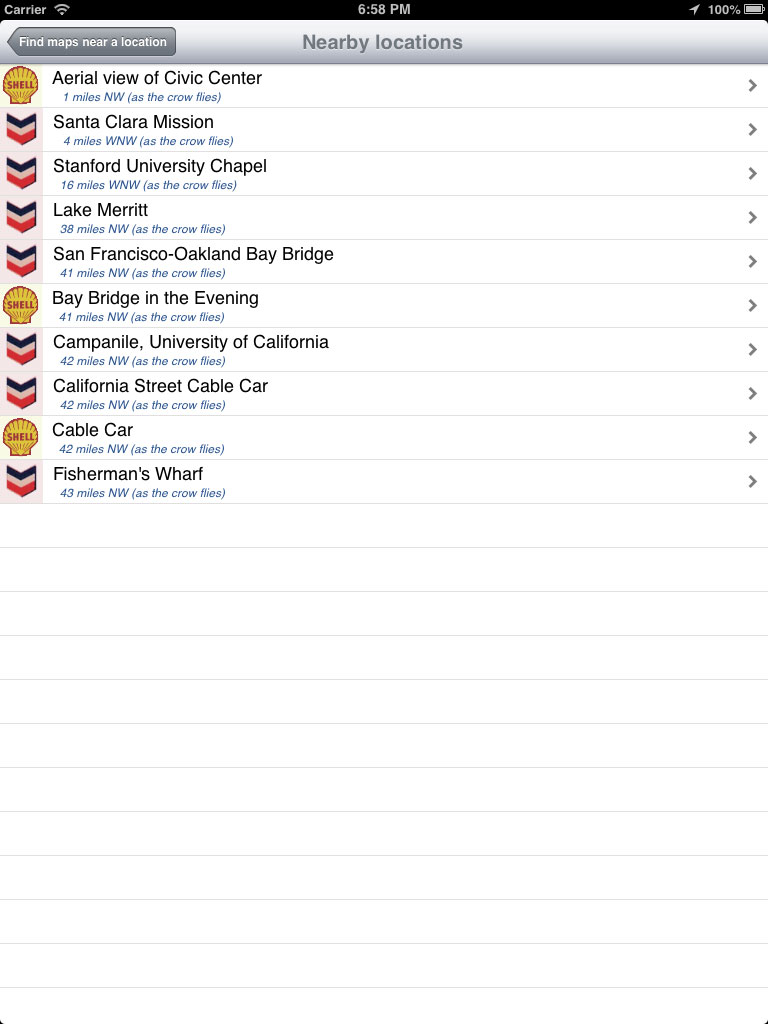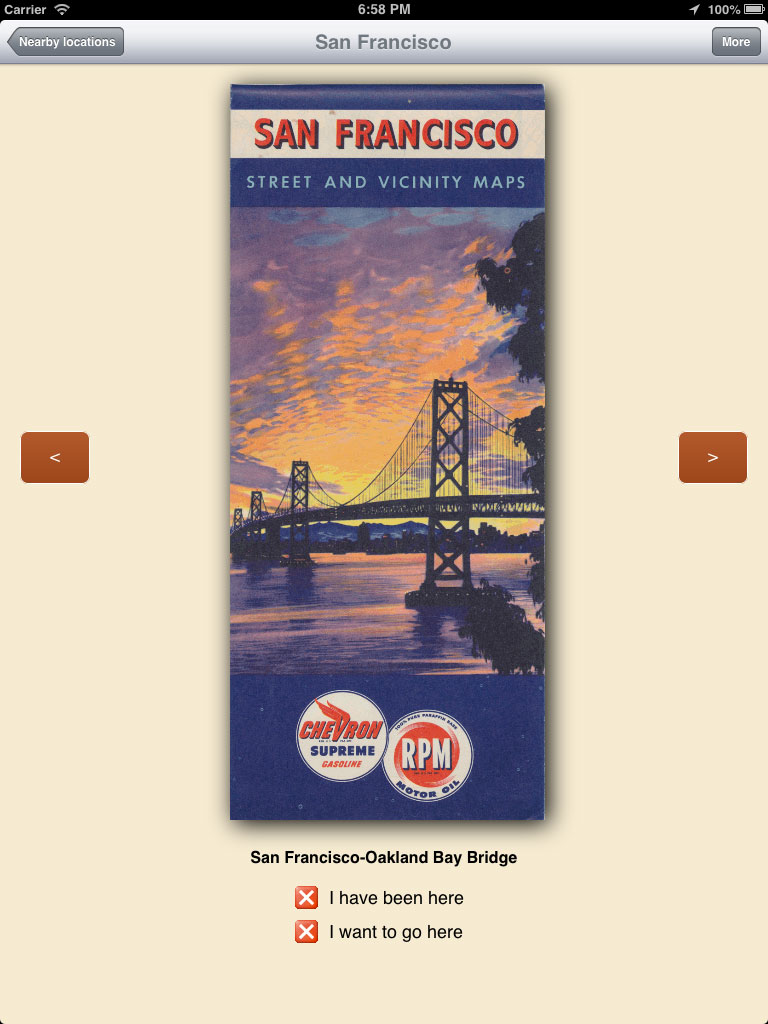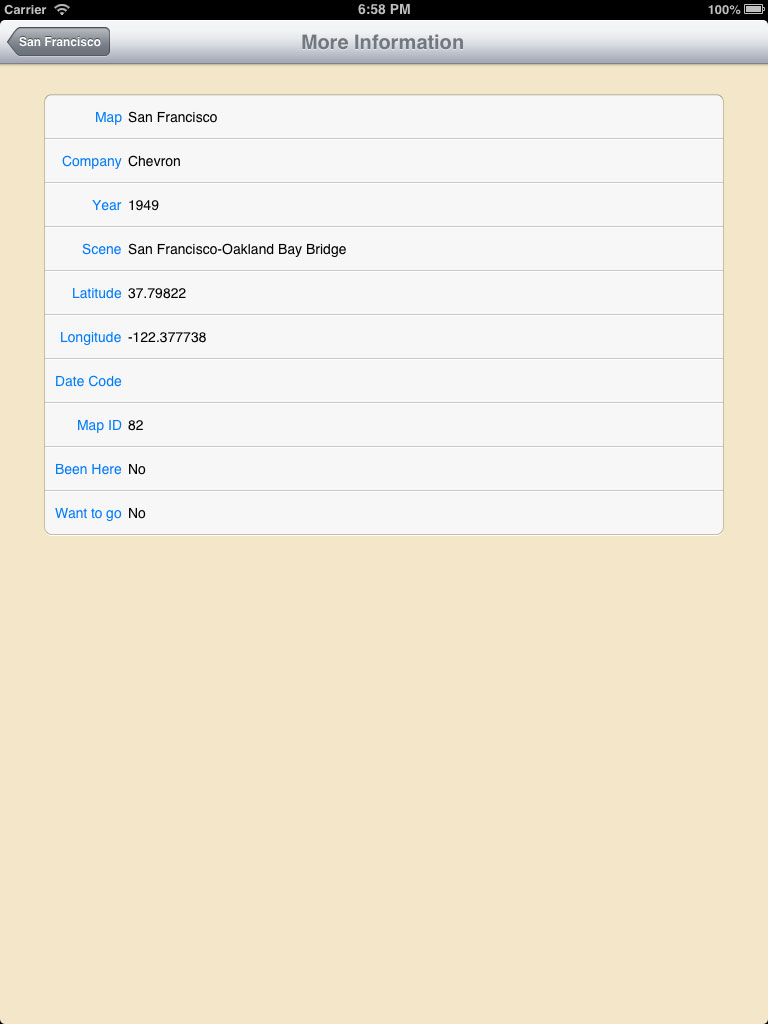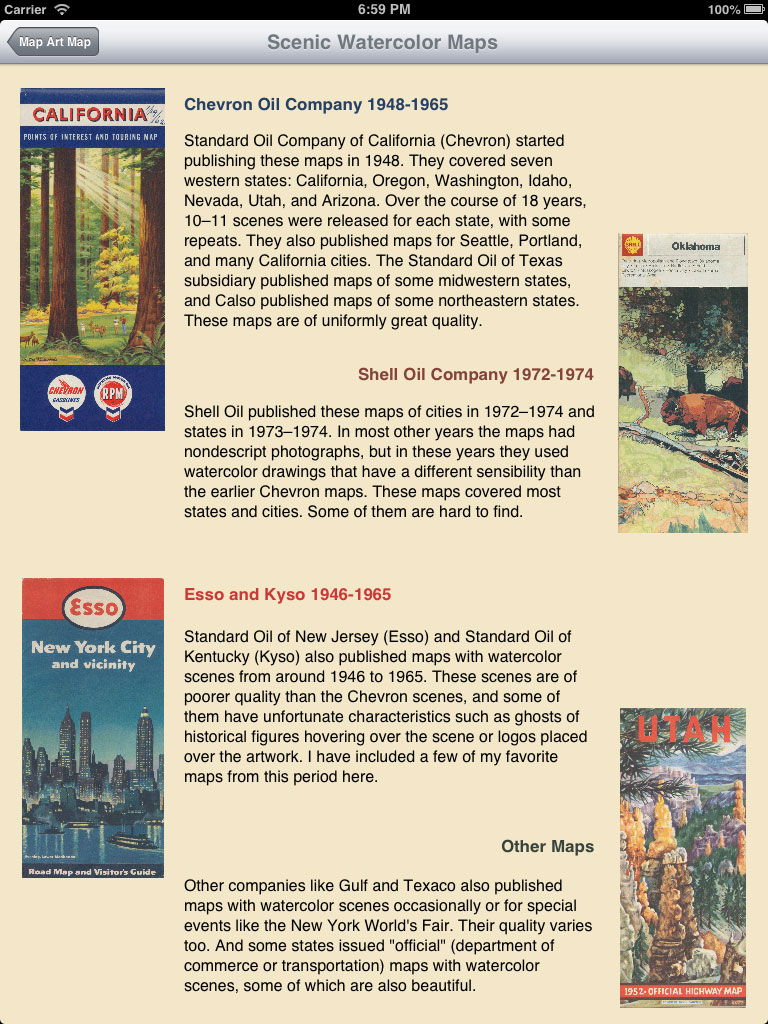 Copyright © 2014 Mark Brautigam
Close
caption