Matthew is coming home soon!
Friday 13 October 2006, 9:26 am
---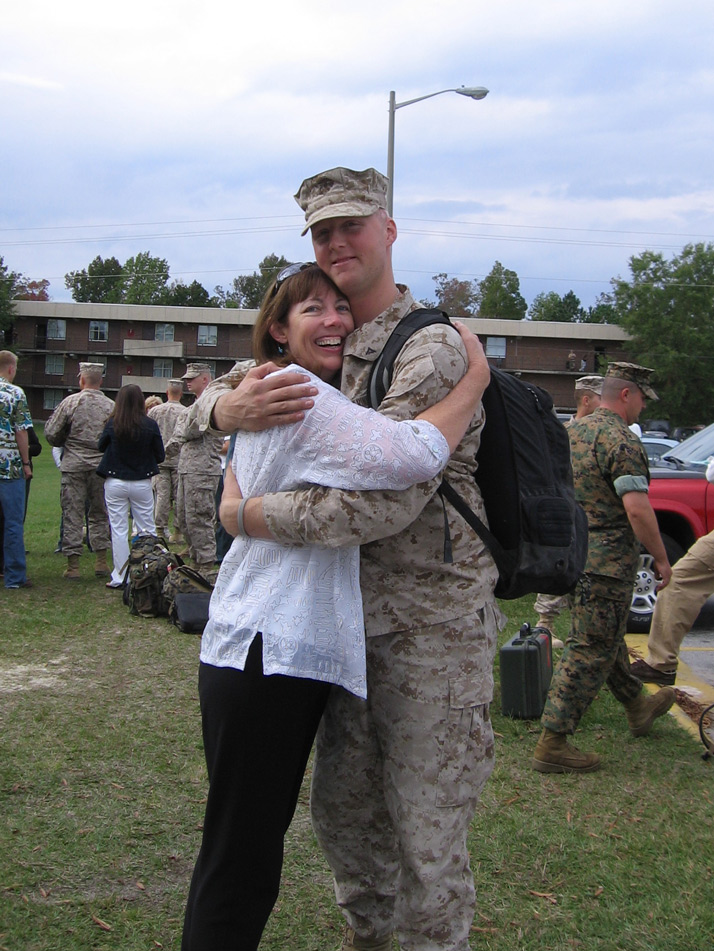 Mary and I are in Jacksonville, North Carolina. We have been here since Tuesday night. Matthew called us around 2:00 pm NC time yesterday afternoon! He was in Kuwait at the time. I guess he had to ride in a convoy from Baghdad to Kuwait. At that time, he had several hours to wait before boarding a plane for Germany then home.
It is now about 12:30 pm here, and he is supposed to touch down here around 1:00 pm. Then it takes about one hour for them to unload, check in, and ride on busses to the base. We will be going over to the base in about one hour.
Thanks to all of you who have kept Matthew in prayer the past seven months!