The Misty Dog
Friday 23 June 2006, 10:28 pm
---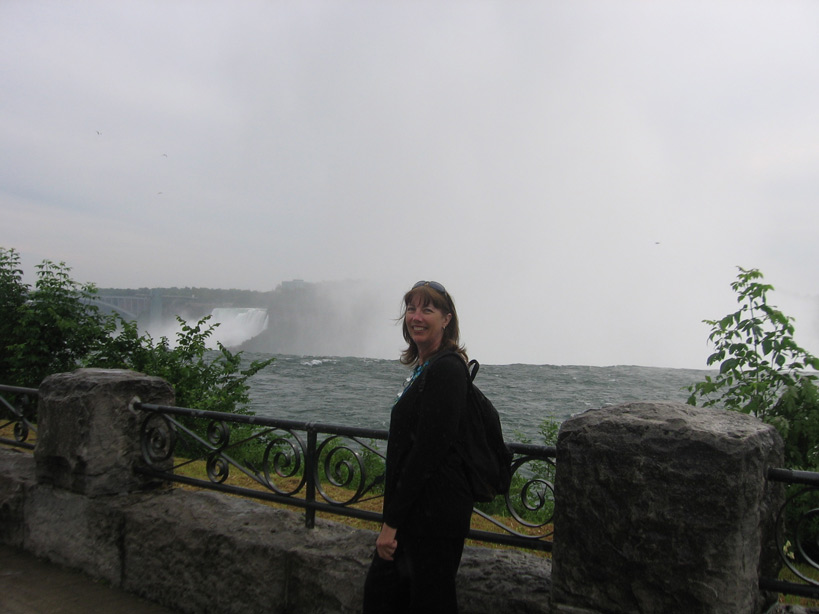 Our checkout time is early in the morning, so here are just the highlights from the past few days.
I'm also working on updating the maps but there is just not enough time to work on it.
Friday, June 23
Today we visited
Niagara Falls.
We took a tour that visits both the Canada side and the US side. The Canada side is much more built up with tourist stops and restaurants. Tour highlights included: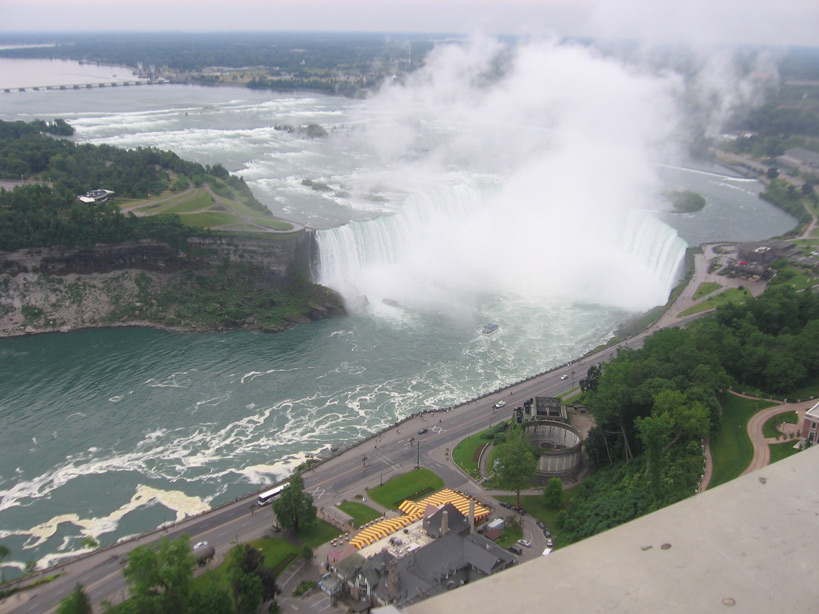 Skylon Tower
- a 500 foot tower on the Canada side, giving a view of both parts of the falls.
Goat Island
- an island in the middle of the falls, where you can walk out to the very edge of the American Falls and Bridalveil Fall.
Promenade
- that's just a name I made up for the shoreline along the Canada side, where you can walk for quite a ways.
Maid of the Mist
- a boat ride that takes you out right under the Horseshoe Falls.
The falls are split by Goat Island into the straight falls on the "American" side, and the Horseshoe Falls on the "Canada" side. In addition, the straight falls are split by smaller rocks into the American Falls and the Bridalveil Fall. The Horseshoe falls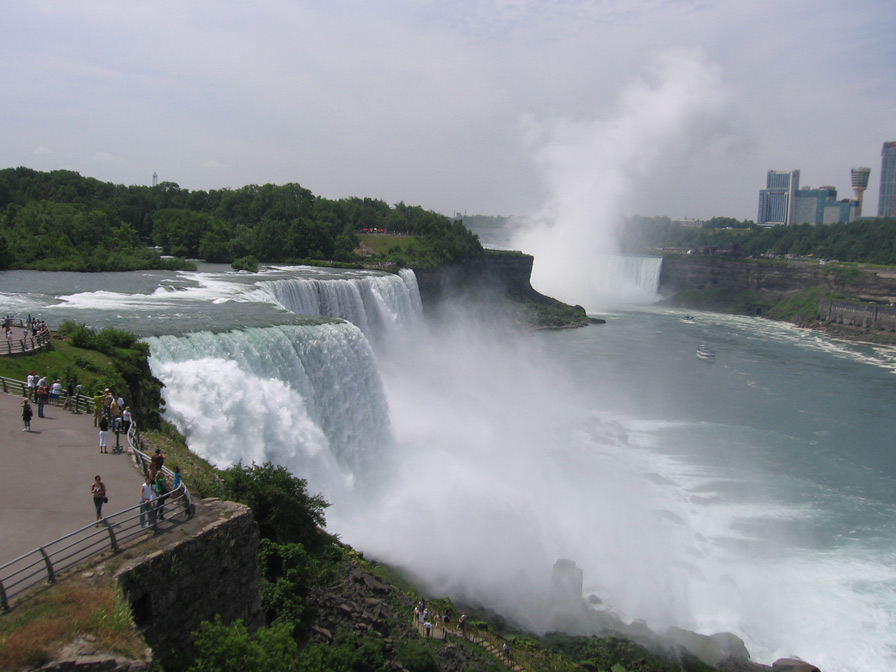 are wider and more impressive, sending up a spray that is visible for miles away and feels like rain when you walk near the falls. It is not possible to walk behind any of the falls, despite the misnamed attractions that seem to promise that.
We had lunch at the
Misty Dog Grill,
just across from the Rainbow Bridge over into Canada. It was recommended by the tour operator. They have burgers made from beef, buffalo, kobe beef, lamb, and venison. They take a long time but they are worth it. The sweet potato fries were not cooked enough to make them crispy.
In the evening we headed into Toronto. It took us five hours to wade through the Friday night traffic to the north side of town where we stayed.