Can you help me find this address in Gettysburg?
Friday 2 June 2006, 9:31 pm
---
Friday, June 2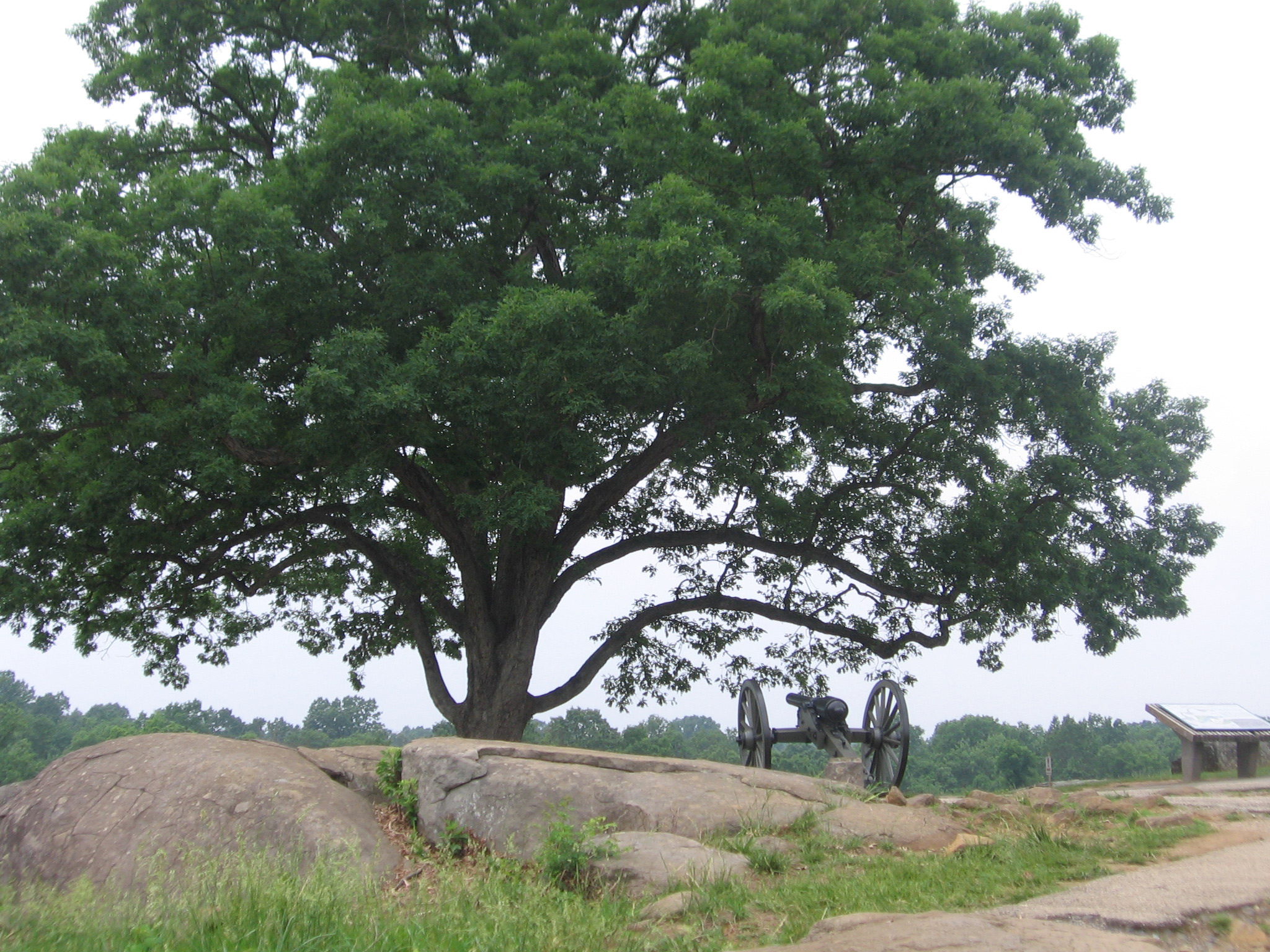 Today we went to
Gettysburg National Park.
I never really knew what Gettysburg was about, except that there is a cemetery there and there was a battle, and President Lincoln gave a speech there.
The park itself is huge. There are supposedly 26 miles of streets in the park, and it takes two full hours just to drive them without even stopping to see the sights. The town of Gettysburg is right in the middle of the park, and some of the sights take you right into town or through town.
A battle took place here July 1-3, 1863. There were separate battles each of the three days, and each was staged in a different place: on the north side of town, on the west side of town, and on the south side of town. This is one reason the park is so big.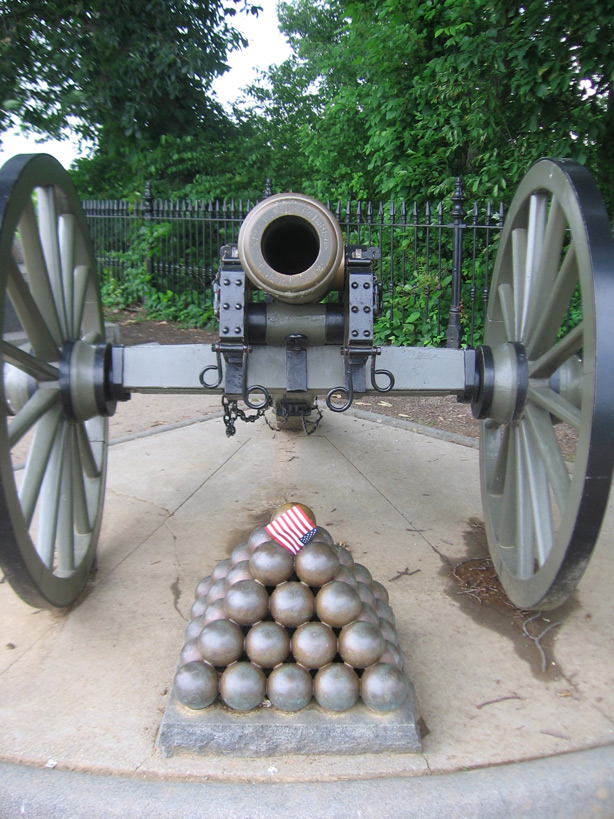 There are lots of official and unofficial tours of the park. One of the official tours costs only about $40 and a private guide comes along with you in your own car. I thought that was a great deal pricewise, but of course we don't have room for a third person to ride with us in the truck. We found another option in the bookstore: a set of two audio CDs with a guidebook. You play the CDs in your car and it tells you where to go, where to stop, what to see, and the historical significance of what you are seeing. You can see the park at your own pace, spend more time at the sights that interest you more, take a break to rest or eat, or skip something that seems dull. The CDs cost $20 for the set, and the bookstore clerk said it is the absolute best way to see the park. We took about four to five hours to see pretty much everything except the cemetery.
After finishing up at Gettysburg, we headed on down to Washington DC, only about an hour and a half away. We drove over the bridge into downtown just to see what the monuments look like at night, without intending to get out. Mary did get a few photos of the Washington Monument all lit up, but it was impossible to drive past the front of the Lincoln Memorial. We might try this again before we leave, since we now have Metro passes. There is a night tour but all we really want to do is to get photos of the monuments all lit up at night.
I tried to drive us into Georgetown, but I made a wrong turn or got dis-oriented and we headed north from the mall instead of west. We ended up on Georgia Ave near Walter Reed hospital; then I knew I'd gone terribly wrong. But for a good 30 to 45 minutes, I was just totally lost and I was just trying to keep driving until I passed a familiar-sounding name or a freeway entrance.
We settled into a hotel in College Park, Maryland, on the east side of Washington, around 9:00 pm.