Out of Tennessee
Saturday 27 May 2006, 9:12 pm
---
Friday, May 25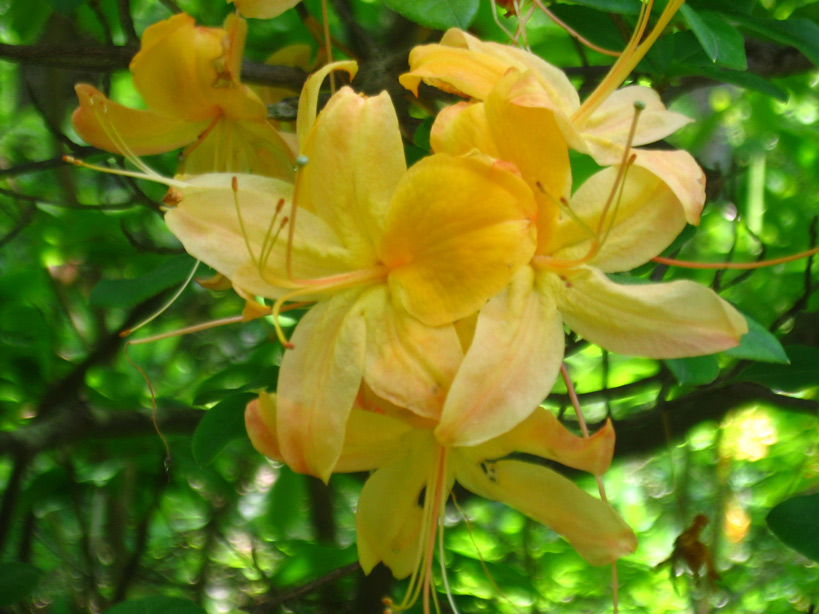 Today we found a new Bible for Mary at the
Bible Factory Outlet
at the outlets in Pigeon Forge. We also visited the
Christian Book Warehouse
in Sevierville. Before we left town, we ended up at the
Smoky Mountain Knife Works,
billed as the world's largest knife store. We went there because my swiss army knife had a broken spring on the scissors. I didn't know it, but they sell the spring separately (30 cents, no less) and you can install it yourself if you are brave. They also sell the tweezers and toothpicks separately. We also bought a can of Bollitroll (sp?), a cleaner and lubricant made for guns, but which works well for knives.
We had lunch at Fat Mo's again. It was just as good the second time around.
We are
finally
on the way out of Tennessee. I wanted to go through Bristol because of this song by
David Massengill
:
Number One In America - David Massengill - From "The Great American Bootleg Tape" and "Coming Up For Air"

In nineteen hundred and sixty-three
In my hometown, Bristol, Tennessee
I was sitting on my mother's knee
Watching Amos & Andy on T.V.

Amos was Santa Claus on Christmas Eve
A little girl was tugging at his sleeve
Saying, "Can I have a doll my own color, please?"
He said, "Honey, you can make believe"

Just then came a call on the telephone
It was the Mayor, asked if my daddy was home
This was for his ears alone
Mom and me listened on the second phone

Mayor said, "The Freedom Riders are on their way
They'll be here by Christmas Day
Our laws they vow to disobey
'Cause our school's as white as the Milky Way"

The Ku Klux Klan is still around
With a permit to march in my home town
But only on Virginia's ground
The Tennessee side turned them down

Sheriff stood there with his deputies
Ostensibly to keep the peace
But he made us this guarantee
"By God, they'll not march into Tennessee"

The network cameras were triple-tiered
We laughed and cried, we hooted and jeered
But mostly we stood there unfeared
'Til the Ku Klux Klan disappeared
We got to drive down State Street, with Tennesse on our right and Virginia on our left. We took a photo of a big sign ... "Bristol VA TN, a great place to live." Doesn't sound so much like that. I'll post the photo when we get a chance.
Saturday, May 27
Today we drove up the
Blue Ridge Parkway
from the North Carolina Border to about Roanoke. Then we got bored and hopped on the freeway. We've ended up in Buckley, West Virginia, where we hope to visit the local Calvary Chapel. After that, we will visit a coal mine museum, which is what passes for culture in these parts. We'll let you know later how that went.