Built on the Moor
Tuesday 23 May 2006, 12:06 am
---
Monday, May 22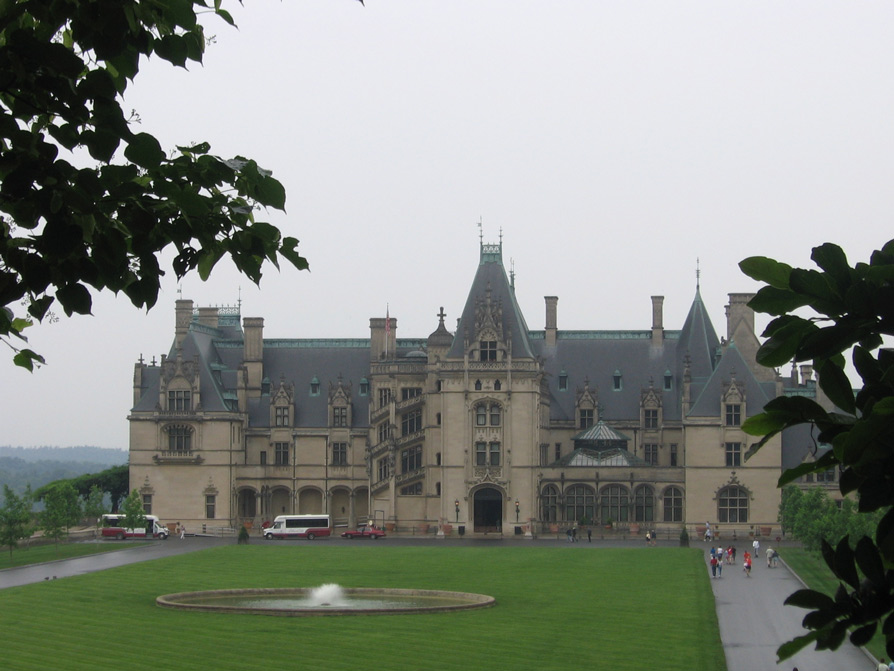 > Today we visited the
Biltmore Estate
in Asheville, North Carolina. Our chiropractor, Dr. Dean, suggested we visit this last year when we were in NC to greet Matthew as he returned from Iraq. Unfortunately, Camp Lejune and Asheville at at opposite ends of a not-so-small state, so we didn't make it here then.
Billed as the country's largest private residence, the estate was built by George W. Vanderbilt in the 1890's. It was intended to be a working estate that could sustain itself from ranches and farms worked within its gates.
I thought the ticket prices were steep at $45 (including audio tour), but we were pleasantly surprised by the quality of the product. The audio tour is a definite must; otherwise, you'll be totally lost. I thought the house was pretty cool. The tour included four floors plus the basement. The guest rooms were scrumptious, but it was fascinating to learn how the "other half" lived in the servants quarters and the basement kitchen.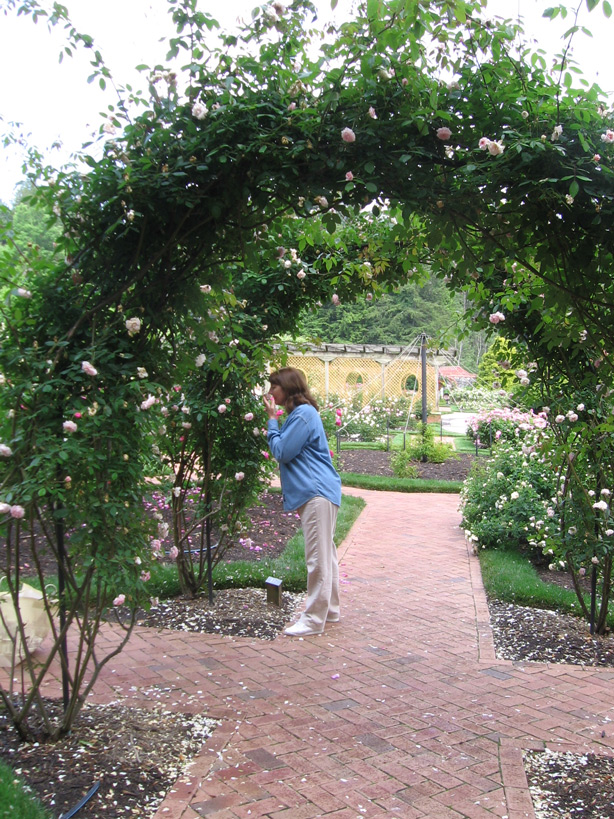 > Mary liked the gardens the best. There are several hot houses, a cactus room, areas where you can see plants being potted and prepared, and acres of roses and azaleas. Almost a mile down a path through flowers and forests, you'll find a pond with a small boathouse. There are lots of birds throughout and even though you can hear cars in the parking lots, it's still peaceful.
The estate is spread out over miles, with miles between the populated areas that include the main house, a winery, gardens, and an inn. Each area includes restaurants and gift stores.
Overall, we found the estate worthwhile if not slightly overpriced.
When we were all done in Asheville, we headed a couple hours back up into Tennessee to Gatlinburg, the northern entrance to the Great Smoky Mountains National Park.