Ave Maria
Wednesday 17 May 2006, 7:50 pm
---
Wednesday, May 17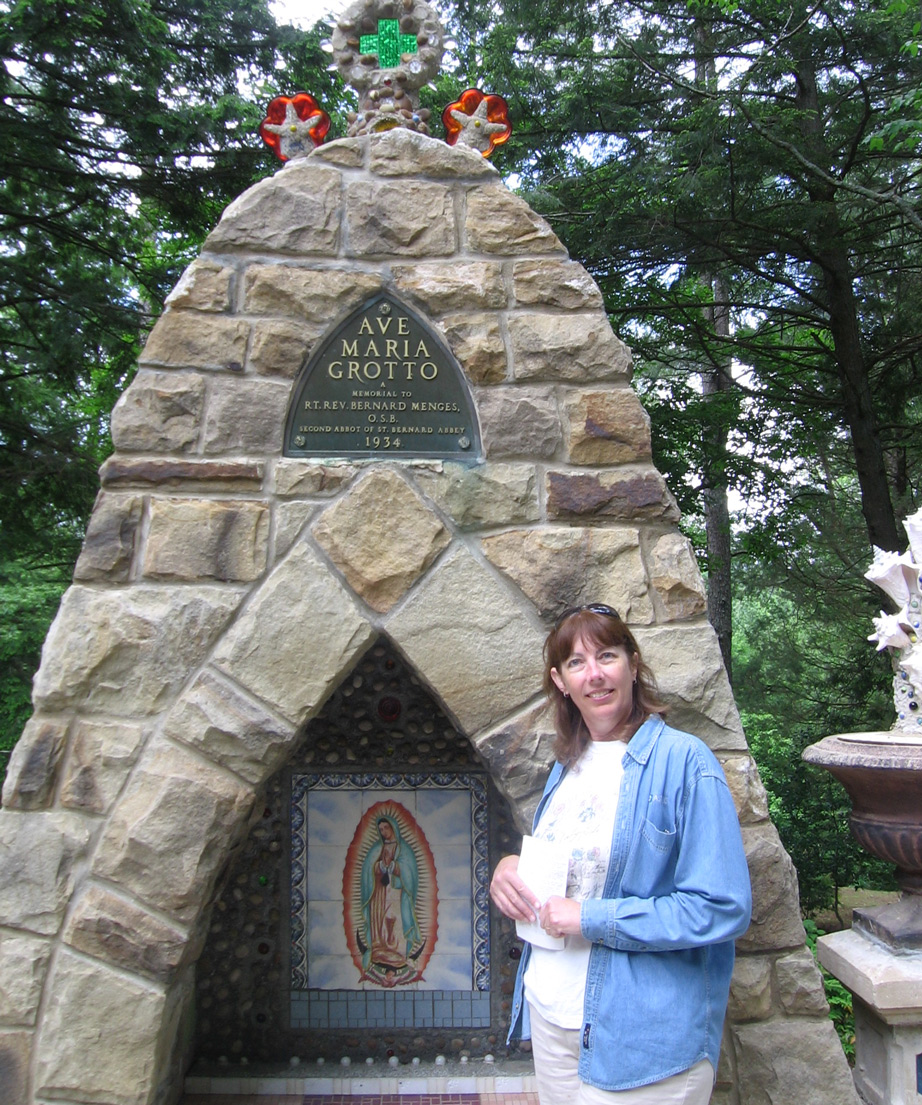 > Today we visited the
Ave Maria Grotto.
Bonnie and Pastor Di from Bay St. Louis had suggested we see this. It is called "Jerusalem in Miniature" and it has scenes from around the world constructed years ago by one of the monks, which died in 1961. It has representations of Jerusalem, Rome, missions including several in California, and many other things. One of the scenes is the grotto itself. Grotto means cave, and there is a small cave roughly 27 feet high, 27 feet wide, and 27 feet deep, with a statue of Mary holding the Christ child, and many angels surrounding her. There must be hundreds of figures in the cave.
We tried to find the Cast Iron store we missed a few days ago. I thought it was in the same town as an Unclaimed Baggage store. The UB store was like a big overpriced Goodwill store, but interesting in its way. There were lots of older digital cameras and Palm pilots. Sunglasses, computers,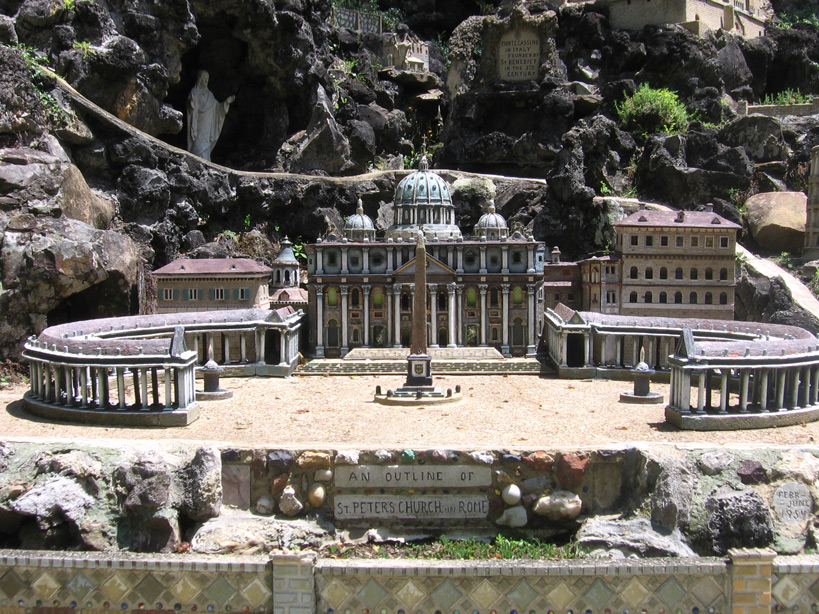 > sports equipment, and
lots
of clothes. We didn't buy anything. Turns out the cast iron store was still farther up the road and the wrong direction, so we gave up on it.
Headed instead toward
Boaz,
Billed as the largest outlet shopping paradise in the south. Turns out most of the stores were vacant, and those occupied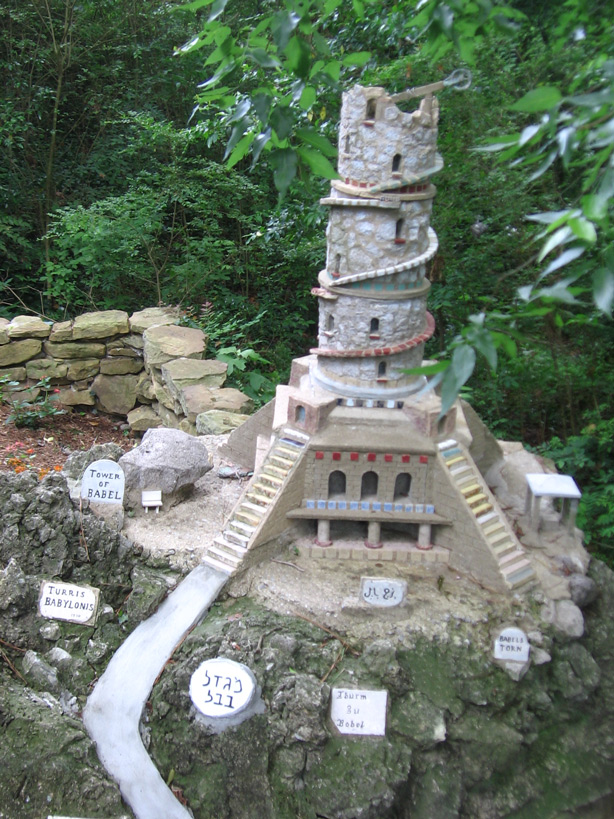 > were stores we'd never heard of. However, we did find a Bible Outlet, not the same chain as we visited in Missouri, but a single family-owned store. The store owner has a son who is about to graduate from high school and go into the service (hasn't decided what branch yet), and Mary was able to encourage him with a lot of what she has learned as a Marine Mom. Mary felt this was a divine appointment and God brought us to this store.
After we left there, we also found a scrapbook store where Mary bought a couple things.
We started heading for our next destination, Atlanta, but I ran out of steam real quick and we stopped in Anniston, Alabama. We had a nice meal at Ruby Tuesday and brought leftovers back to our room, But because the refrigerator was not plugged in, all the leftover spoiled. The wireless didn't work either, so we had no internet access. Remind me not to stay in Travelodge again. Oh, well, there were tracts in the front so maybe he was a Christian?