St. Louis Zoo
Friday 12 May 2006, 11:35 pm
---
Friday, May 12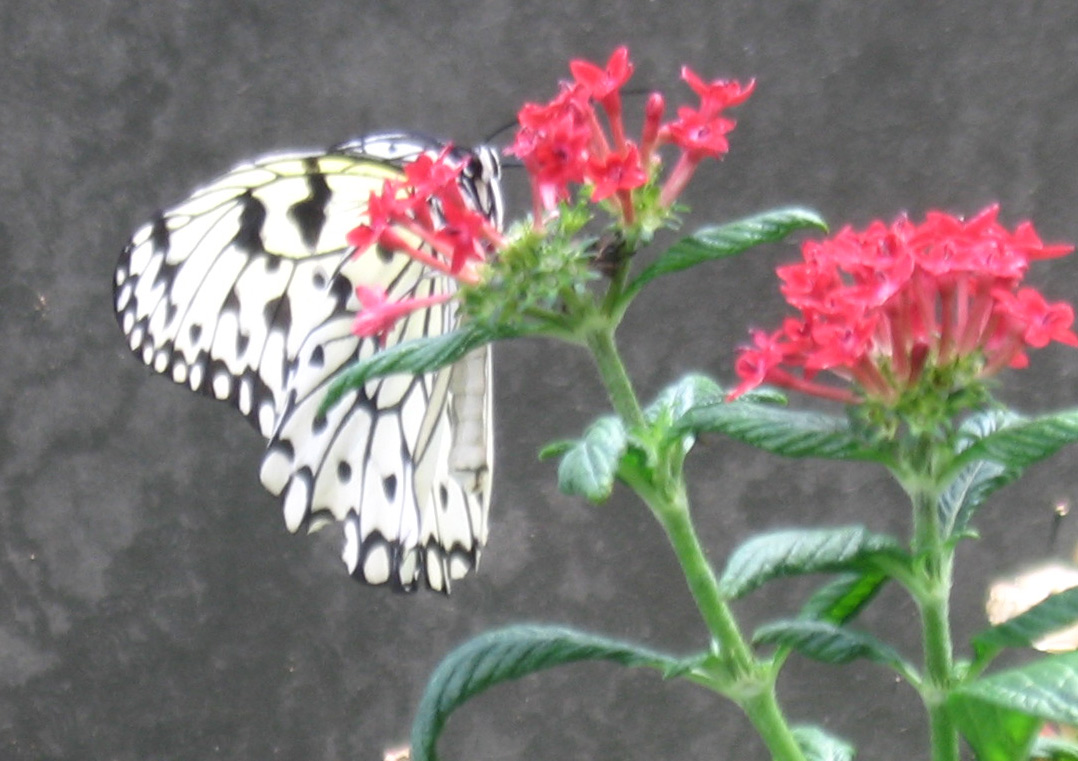 > The weather today is very windy, but there is no rain.
Today we went to the zoo. The
St. Louis Zoo
is rated the #1 zoo in the country. After visiting, we decided that this is not because of the zoo's size, because the San Diego Zoo is definitely larger and more interesting. But it is because the zoo is free, and it is very kid-friendly. The first things we noticed, before we even got into the zoo, were the line of busses in the street and the crowds of children around the entrance. Apparently the schools find this to be the best kind of field trip for the kids. Inside, we noticed that many of the displays are at kid-level. It was sometimes hard for us old folks to bend down that low, but how could we complain?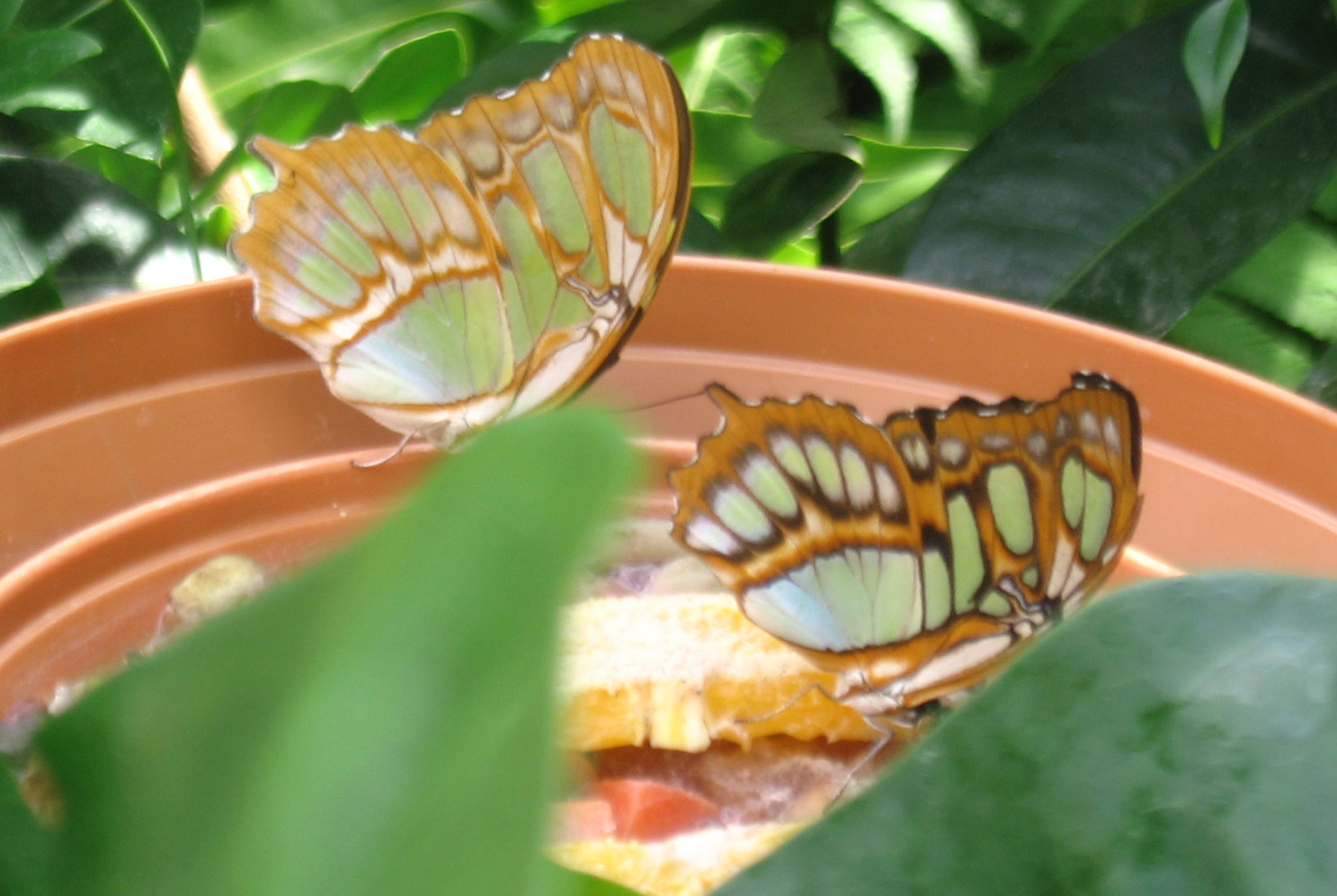 > Our first destination was the Insectarium. This is where we found many displays at a low height so the kids could see inside without being lifted or held. We did see some neat stuff like bright blue cockroaches. The displays emphasize the importance of bugs in things like pollination and clean-up of feces.
The highlight of our day was the
butterfly wing
of the Insectarium. In this room, you can see about 30 different kinds of butterflies in a natural setting. They fly around and if you are lucky, they will stop to eat long enough for you to take a photograph. A few special people had the butterflies land on them. The butterflies were all very colorful and there was a card you could use to identify them. Mary got lots of photos, and I hope to post some of them.
We also visited the primate building, which was boring. Outside, there were sea lions, turtles, polar bears, grizzly bears, and black bears. The grizzly bears would sit up and beg for food, which was humorous. I think Mary got a photograph. Otherwise, the animals all seemed bored.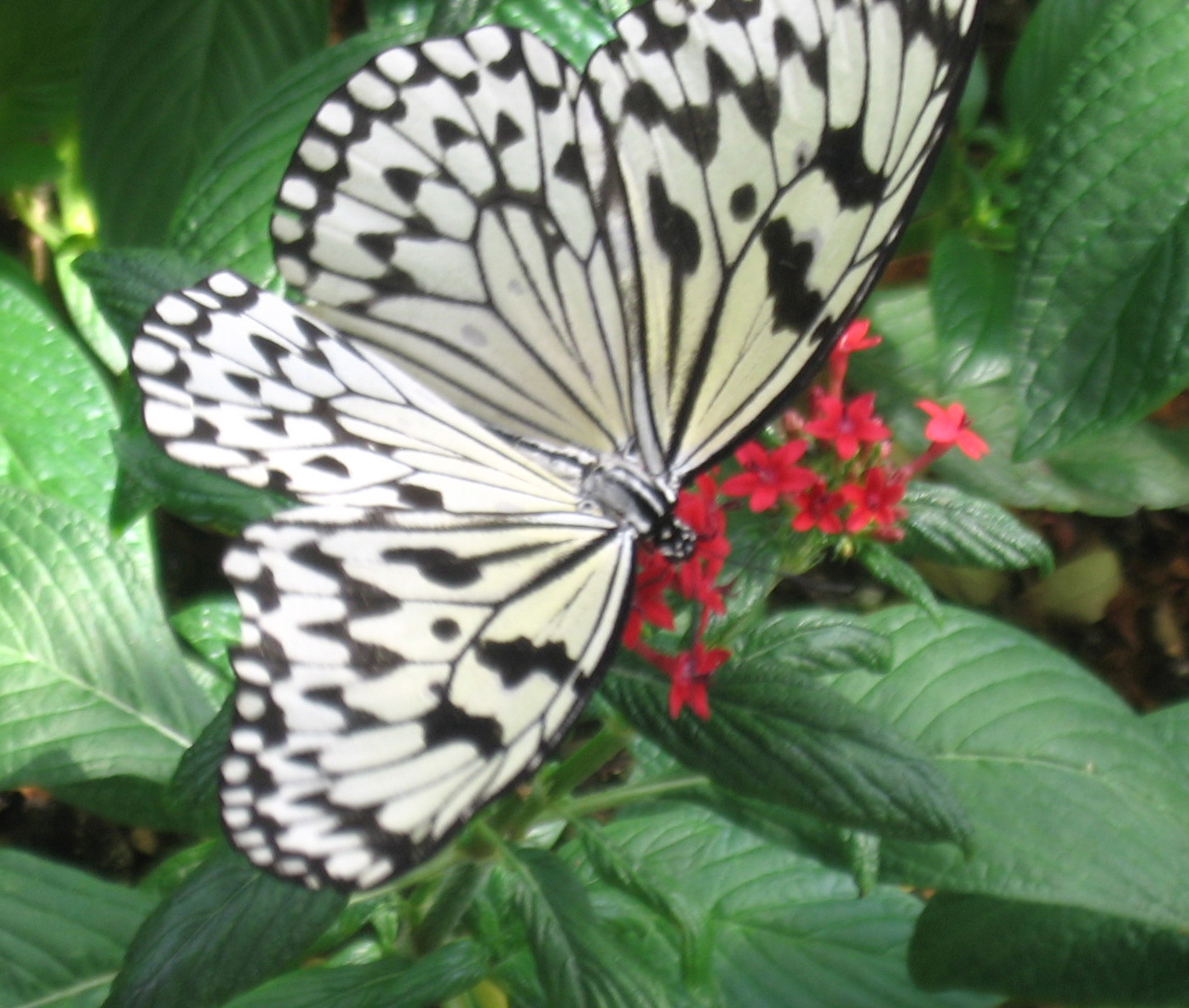 > There was also a penguinarium, which somehow didn't seem as interesting as tbe one I saw at the Detroit Zoo many years ago.
We left St. Louis and headed toward Louisville, Kentucky. We want to go to Mammoth Cave National Park near Bowling Green. We crossed through southern Illinois and into the southern tip of Indiana. Then we found what looked like a shorter route through Evansville and onto toll highways across Kentucky. I don't really know whether this ended up being shorter because I made a couple of wrong turns and got lost a couple of times. We asked a toll-taker where to stay near Bowling Green, and she suggested I-65 exit 22. Once we got there, we found a Denny's and got one of those magazines with hotel discount coupons. We have been using those a lot on this trip. In the magazine, we found a coupon for a hotel at exit 53, right near the park entrance but 30 more miles up the road. We decided to get in real close, and the motel was nice.
We never encountered any rain today, also when we were passing near Evansville the radio indicated rain there.