Three Legs
Monday 21 August 2006, 7:42 pm
---
Monday August 21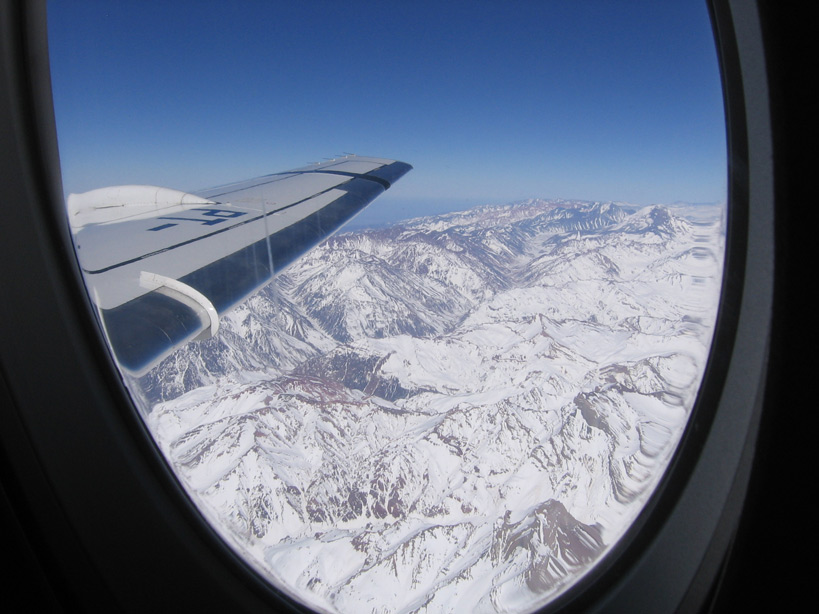 We are heading back to California. We flew out of Asuncion around 11 am and arrived in Santiago three hours later, or 2 pm. Then we had a layover for a while, but eventually we took off again and we arrived in Lima, Peru around 11 pm. Robert and two other pastors came with us this far ... not because they want to be with us or are worried about us, but because they are going to a pastor's conference in Lima.
From Lima we headed straight to Los Angeles, about eight hours. We arrived at about 8 am California time. Then we had to go through customs with all the wonderful gifts we bought for everyone (and for ourselves), and the gifts Robert and Brenda sent back with us. Our Southwest flight left some time around 1:30 pm and we arrived back home around 2:30 pm.
We have lots of gluten-free snacks from Paraguay to eat on the plane. We are interested to see what they will let us carry onto the plane: I have a laptop, iPod, and Palm pilot, and Mary has some wet tuna in a foil package. Hopefully they won't make us check all that stuff.