Last Days in Paraguay
Saturday 19 August 2006, 9:28 pm
---
Thursday August 17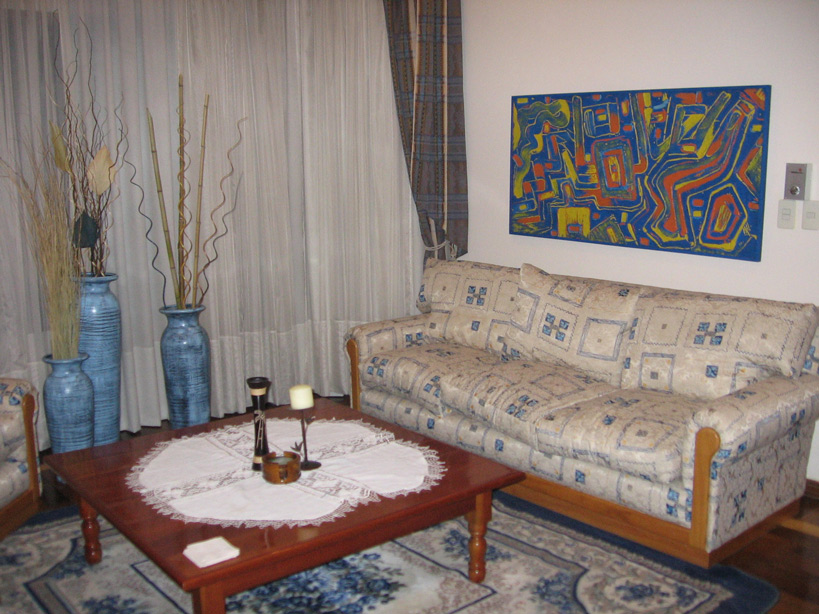 On Thursday I slept most of the day because I was tired. Mary went with Brenda to pick up pottery and Mary's ring that she had ordered made for her, and they were also shopping for a house the next missionaries will live in. I had the opportunity to chat with Matthew, our son who is serving with the Marines in Iraq. He is very busy right now, and he doesn't even always have time to chat, but does usually have time blocked out on Tuesday, Thursday, and Sunday afternoons. In the evening Mary, Brenda and Robert went out for ice cream while I rested.
Friday August 18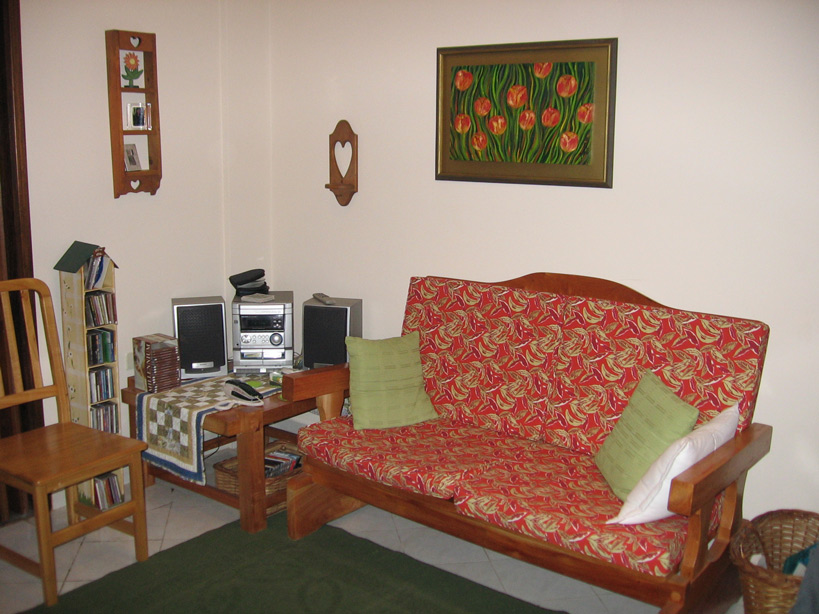 On Friday I helped Robert work on a Powerpoint presentation for his upcoming Sunday sermon. Mary and Brenda did some more house shopping, and I think they had their nails done too. Early in the evening, Robert and I went to the mall to run some errands and find a DVD-R on which I could copy one of his DVDs. Most of the stores here carry only DVD+R which is great for PCs, but the drive on my Mac Powerbook seems to like only the -R versions. We finally found a store that had one to sell.
Saturday August 19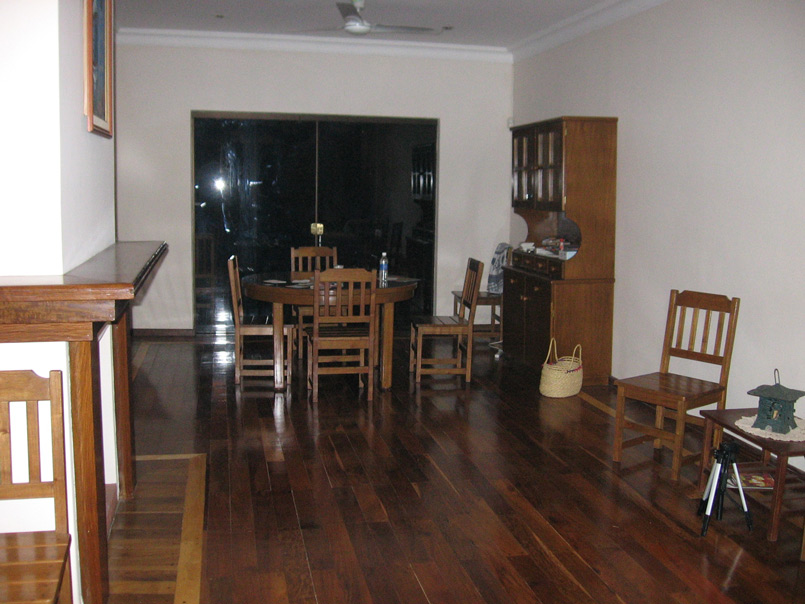 Early Saturday morning Mary, Robert and I did our three-mile walk in the park. Later Mary taught Brenda some rubber stamping techniques. In the late afternoon we had Bible study at a neighbor's house. We went to this same Bible study last Saturday afternoon, so we already knew everybody there. Mary and Brenda had a smaller group of kids and their rubber stamping project (greeting cards) went more smoothly than last week, when they had more than a dozen kids. Robert taught the adults a nice lesson about the words we speak and that kind of lesson always points out our failures, since as the book of James says, the tongue is the hardest part of our lives to "tame."