Brasil
Wednesday 16 August 2006, 7:02 pm
---
Tuesday August 15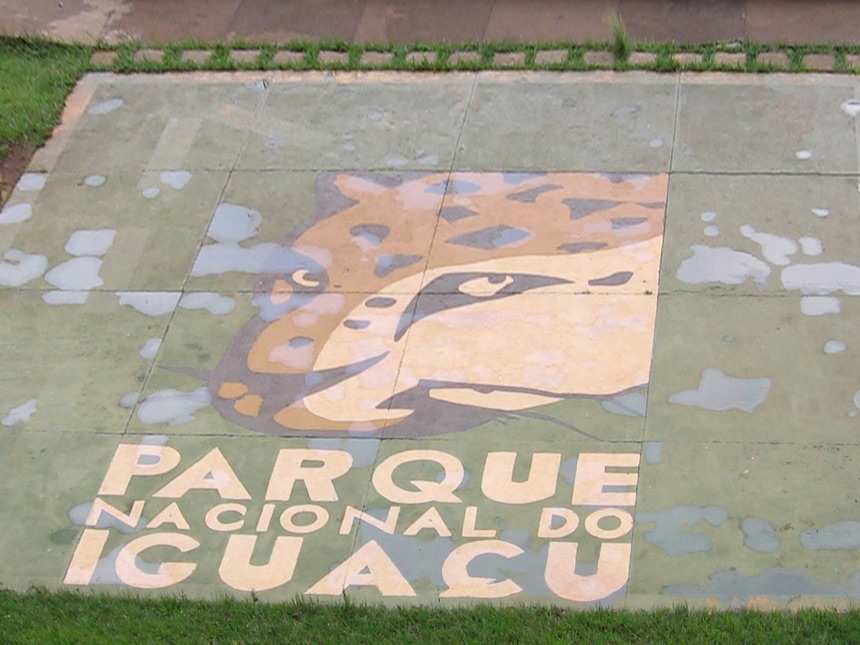 On Tuesday we went to Brazil. It takes about five hours to get there from Asuncion. We got up at 4:30 am to be on the road by 5:00 am. We wanted to be to the border before 10:00 am because we wanted to tour the dam, which closes at 10:00 am for siesta. We had no problem getting on the road early.
The countryside between Asuncion and Ciudad del Este looks a lot like California, especially the part along Highway 101 near San Luis Obispo. It's green fields with rolling hills.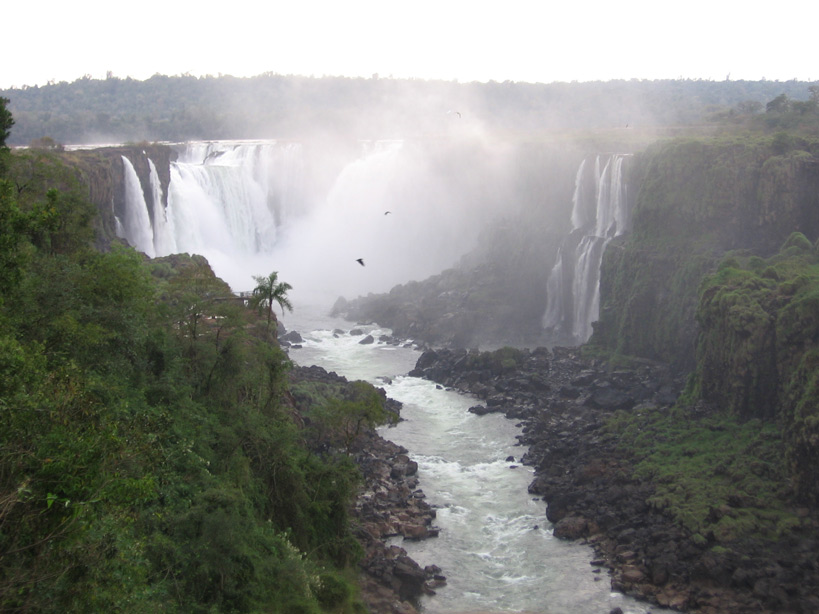 At the border, we had to cross from Ciudad del Este, Paraguay, into Foz, Brazil. Just before the border you can tour the dam, and we just barely caught the last bus through. This was the largest dam in the world until the new one was built in China. It serves 25% of the power needs of Brazil (which is the most populous country in South America) and 75% of the power needs of Paraguay.
At the border we had to cross over a bridge. Traffic moves very slowly because several streets converge, and immigration can handle only a few cars at a time. We waited in line for 1-1/2 hours. Meanwhile, vendors walked the streets trying to catch our attention to sell us something, anything. We did buy some Pringles chips, and it was fun watching Brenda barter for them. But it's a little unnerving to sit in stopped traffic for so long surrounded by such shady characters.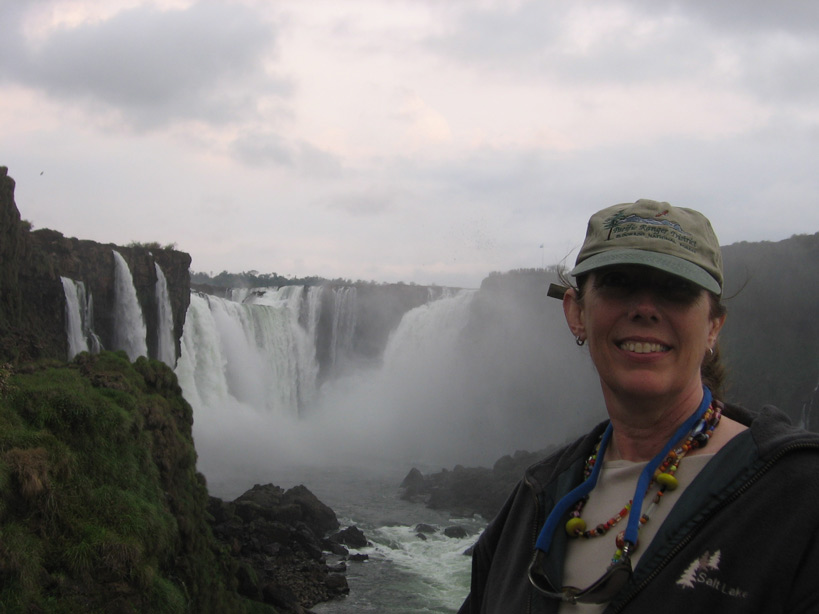 We got over the bridge in time for lunch and a stop down the street at a bargain shoe store. Mary bought a pair of shoes and I bought two pairs of nice comfortable dress shoes. They were not inexpensive, but they seem to be very fine quality, made in Brazil.
Then Robert and Brenda took us to the waterfalls and let us off while they went to do other things. They have been to the waterfalls many times before. We found a friendly guide who spoke English and he helped us figure out what to do. There is a drought this year and the water is very low. Ordinarily we would be able to ride a boat out to the falls, but right now the water is so low the boat cannot get in that close. So we just walked along the edge instead. At one point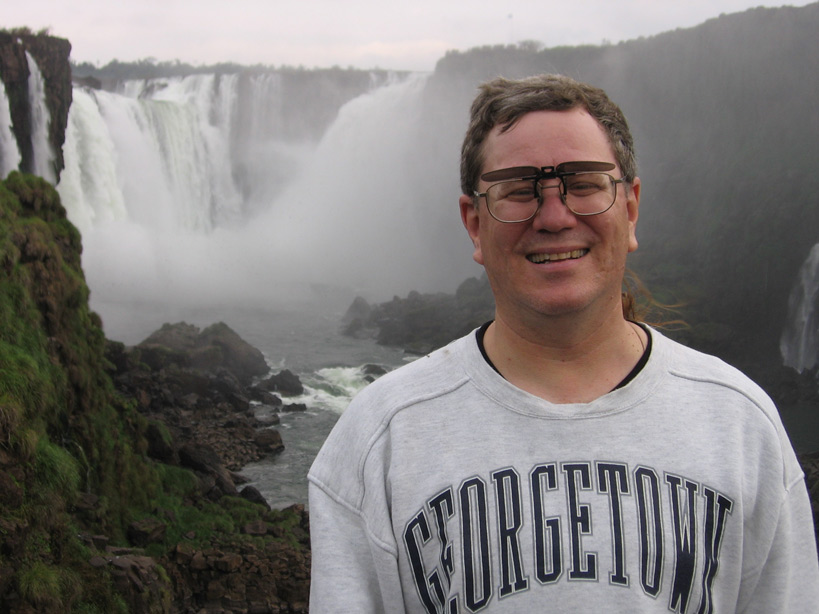 you can walk out along a boardwalk into the center of the falls and we did get a little mist on us even thought the water volume is lower than usual. The falls were impressive but we can imagine what they are like in another year or at another time of year. We did see lots of pictures and some video; Mary bought a few post cards.
On Monday evening, we went to a nice restaurant that has a dinner show. The show consists of native dancing from almost all the countries of South America and Mexico. It included everything from a Mexican kind of Polka to the Argentine Tango. The native costumes were wonderful.