Church
Sunday 13 August 2006, 11:50 pm
---
Sunday August 13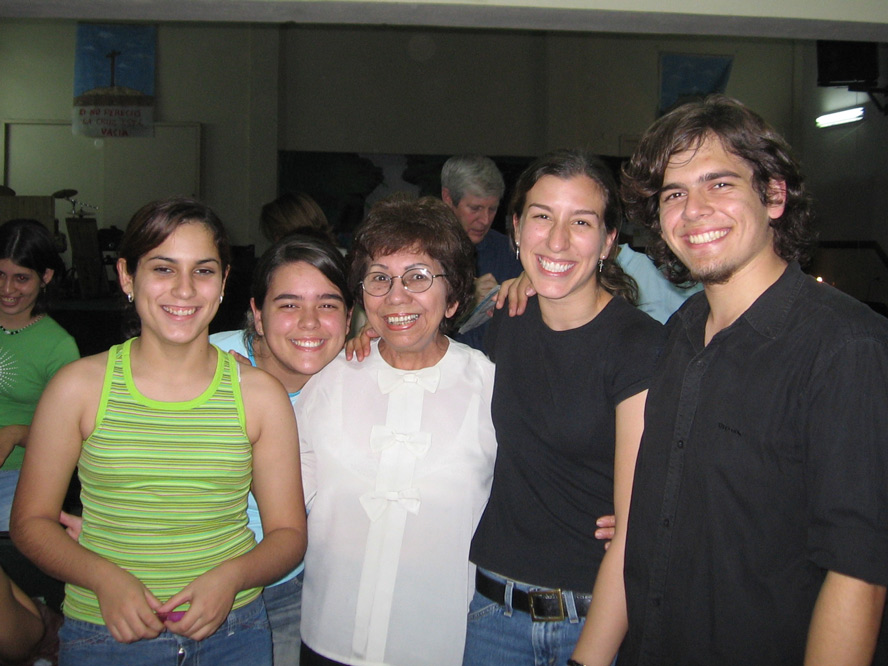 Sunday morning we attended another CMA church, the one in downtown Asuncion, where a new pastor was being ordained. Then we went out to lunch at a very nice restaurant where you make your own salad, and they bring various meats to your table on a spit. We had a grand time.
In the late afternoon Brenda brought us to an internet cafe where we were able to chat with Matthew on Yahoo Messenger. Ordinarily we would have done this from the house, except that Robert and Brenda had to be at the church, so we had to be in that neighborhood. Mary had a nice chat with Matt for about 1-1/2 hours while I tried to find some gluten-free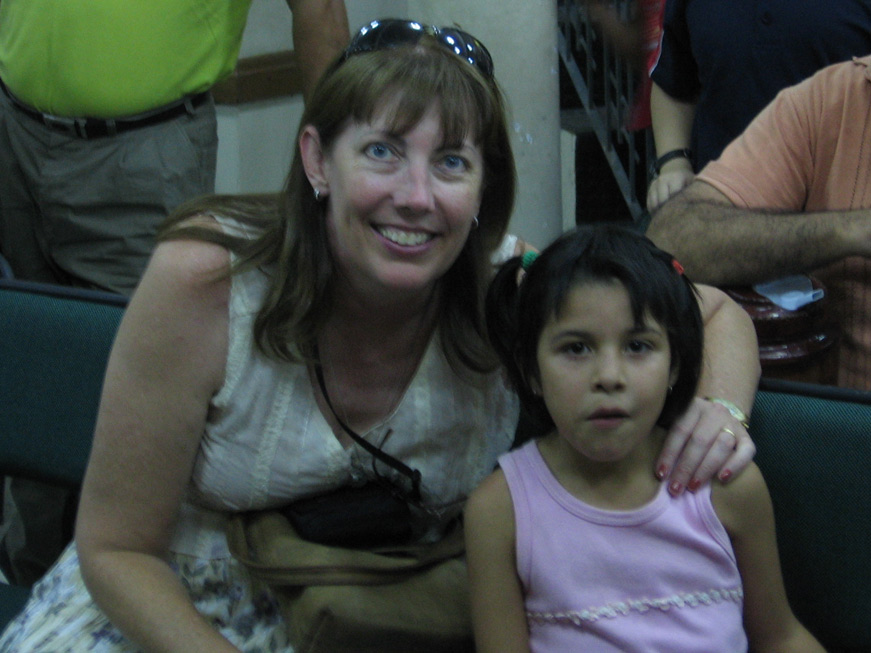 snacks in the supermarket downstairs.
In the early evening we went to church at Robert and Brenda's church in San Lorenzo. They did a puppet show for the children and the church was packed. They had not had so many people in the church in years. All the children in the audience, and about a dozen adults, responded to the altar call. Robert wrote the script for the puppet show and it was very funny. It was all in Spanish and we did not understand much of it, but the children laughed a lot. And a lot of things like Jonah being swallowed and/or regurgitated by the whale were done in visually funny ways.