First day in San Lorenzo
Tuesday 8 August 2006, 8:34 pm
---
We spent our first full day in Asuncion today. We were going to take an early morning walk with Robert and Brenda but we had trouble getting up so early our first day.
Robert had to prepare for a funeral in the morning. The founder of his church in San Lorenzo passed away yesterday. They had to have the funeral right away because they don't embalm here.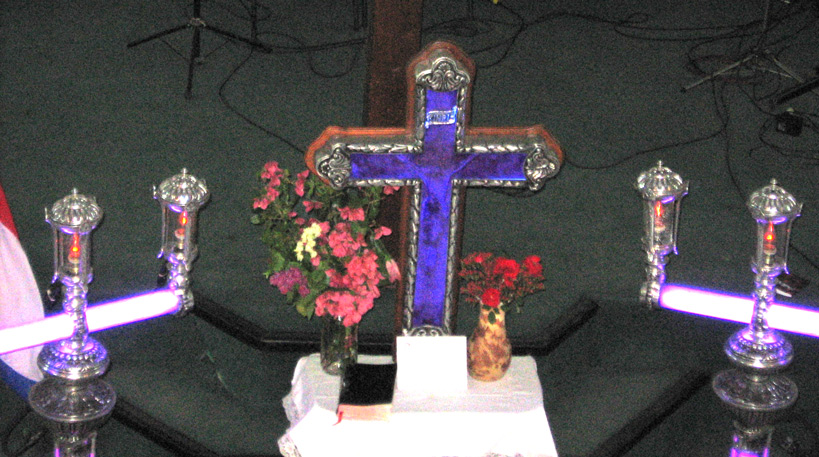 > Brenda, Mary and I went to a shopping mall that has a farmers market on Tuesdays. We found two booths that sell gluten free items. Yay! We bought some bread things and some empenadas (beef and eggs in a corn pastry). We also got lots of fresh fruit. And I bought a cap with the Paraguay flag. So I later gave my "Jesus said Go Fishing" cap to Robert. Robert joined us at the mall for lunch. The mall has a food court but the food is real food, not like the fast food at home.
In the afternoon we went to the funeral. Most of the family are not Christians. Robert gave a great gospel message. At the cemetery another CMA pastor also gave a spirited message. We met lots of people who put up with my rusty Spanish, and they in turn tried their shaky English on me ... I think they won. We met one girl who grew up here and lives here now, but she went to a community college in Redding for a year. She's now going to the seminary here.
The funeral was typical in flavor compared to others we've been to recently, but it had a few oddities like the casket being welded shut in the front of the church, in front of all the congregation.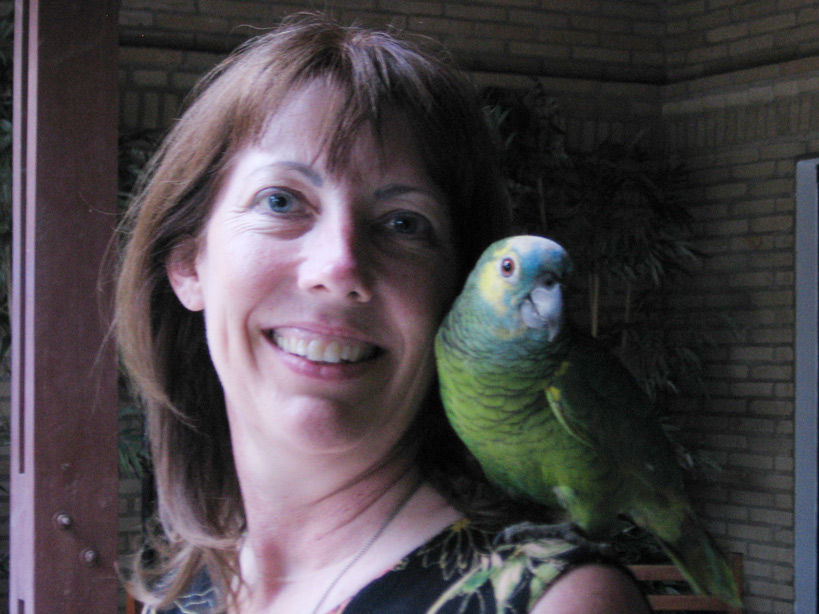 > After the funeral we went back to the house and they taught us Progressive Rummy, a fun card game we'd never played before. Then Robert had to leave for pastor duties, but the rest of us watched the Tom Hanks movie "Ladykillers" on DVD. It was very funny. It was about a batch of master criminals who were outwitted by an elderly southern baptist lady and her cat.
Tomorrow we are supposed to visit a beautiful and huge Catholic church. It's probably the closest thing to a real tourist attraction in Asuncion.
Oh, Asuncion is the capital of Paraguay and the city where our plane landed. The church is in San Lorenzo, a short way outside Asuncion. And the house is in Fernando de la Mora, which is between Asuncion and San Lorezno. Through the grace of God, Robert and Brenda found a beautiful huge house with several bedrooms that can be guest rooms. We are the only guests here right now. This is much better than the best room we stayed at while on our road trip around the US. Sitting on the porch playing cards, or watching a DVD upstairs, it's hard to imagine there's a third world country just outside your walls. But when you drive around the city, it's more evident. But we haven't seen anything really bad yet.