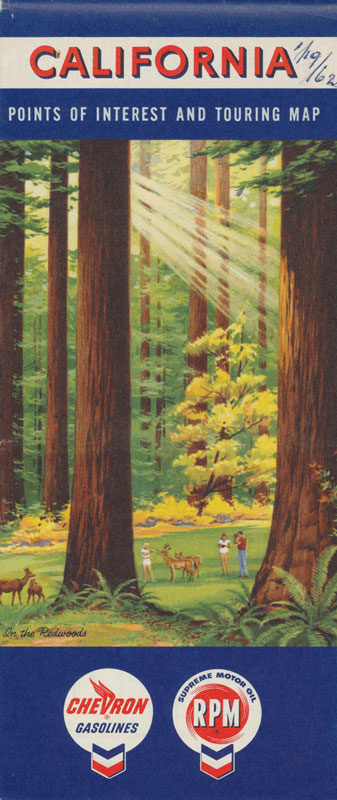 Chevron Oil Company 1948-1965
Standard Oil Company of California (Chevron) started publishing these maps in 1948. They covered seven western states: California, Oregon, Washington, Idaho, Nevada, Utah, and Arizona. Over the course of 18 years, 10–11 scenes were released for each state, with some repeats. They also published maps for Seattle, Portland, and many California cities. The Standard Oil of Texas subsidiary published maps of some midwestern states, and Calso published maps of some northeastern states. These maps are of uniformly great quality.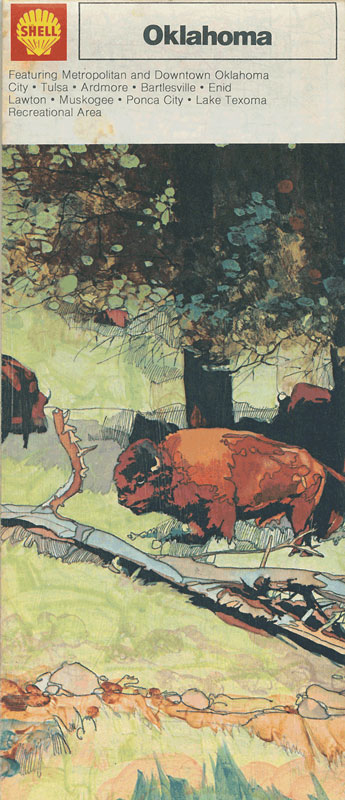 Shell Oil Company 1972-1974
Shell Oil published these maps of cities in 1972–1974 and states in 1973–1974. In most other years the maps had nondescript photographs, but in these years they used watercolor drawings that have a different sensibility than the earlier Chevron maps. These maps covered most states and cities. Some of them are hard to find.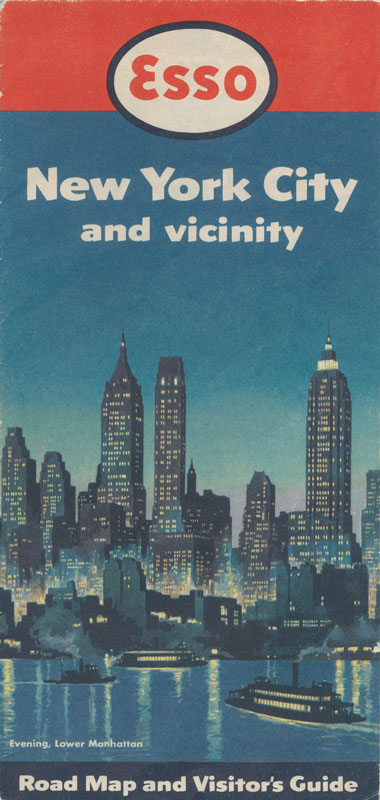 Esso and Kyso 1946-1965
Standard Oil of New Jersey (Esso) and Standard Oil of Kentucky (Kyso) also published maps with watercolor scenes from around 1946 to 1965. These scenes are of poorer quality than the Chevron scenes, and some of them have unfortunate characteristics such as ghosts of historical figures hovering over the scene or logos placed over the artwork. I have included a few of my favorite maps from this period here.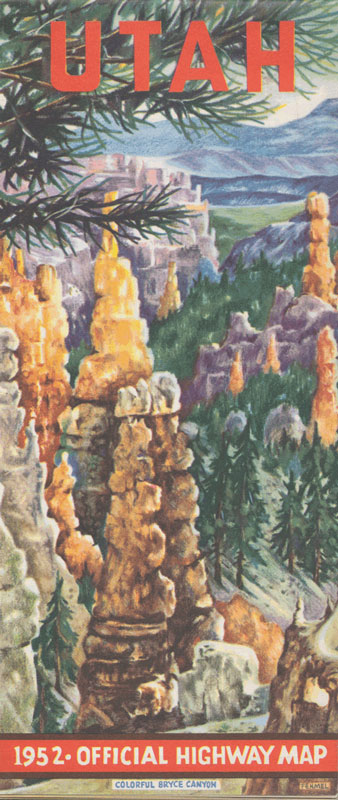 Other Maps
Other companies like Gulf and Texaco also published maps with watercolor scenes occasionally or for special events like the New York World's Fair. Their quality varies too. And some states issued "official" (department of commerce or transportation) maps with watercolor scenes, some of which are also beautiful.